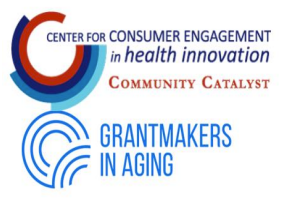 The Wisconsin Aging Advocacy Network (WAAN), with the Greater WI Agency on Aging Resources, Inc. (GWAAR) serving as a fiscal sponsor, has been awarded grant funding to implement a "Changing the Care Conversation" grant project in Wisconsin. The grant from Community Catalyst and Grantmakers in Aging (GIA) will help us build the grassroots power of family caregivers.
The purpose of the grant-funded program is to launch a national learning and action-oriented initiative to improve support for family caregivers of older adults and people with disabilities, especially those with low and moderate incomes as well as those from communities of color. The program provides funding, training, and technical assistance for up to 10 state or locally-based family caregiving organizations or coalitions to build the strength of the coalition and grassroots power of a diverse group of family caregivers to advance state and federal policy solutions that strengthen support for family caregivers.
The goal for this project in Wisconsin is to recruit eight family caregivers, one from each of Wisconsin's federal Congressional districts, as well as two WAAN older adult volunteers, to become grassroots leaders. To achieve the recruitment goal, WAAN will be working closely with Wisconsin's Aging and Disability Resource Centers (ADRCs)/Aging Units, Great Lakes Inter-Tribal Council (GLITC) - https://www.glitc.org/ to ensure outreach efforts and materials reflect the culture of our Native American tribal members, and will also be sharing this opportunity with the Wisconsin Family Caregiver and Support Alliance (WFACSA) - https://wisconsincaregiver.org/alliance whose purpose is to, "address the needs of families who provide care, improve resource coordination, increase access to family supports and sustain Wisconsin families into the future." The project runs from 4/01/22 – 4/01/23.
If you know a current or former family caregiver who might want to become a part of this exciting new project and is willing to participate in online training and support, please have individuals contact Bryn Ceman at bryn.ceman@gwaar.org. Together, we can help build and strengthen the grassroots power of Wisconsin's family caregivers to advance policy solutions that enhance support for family caregivers!